App/Web – nanoHUB.org HTML5 Presentation Production Tool (nanoWind)
Work: nanoHUB.org (a direct sponsored project of Purdue University Network for Computational Nanotechnology)
Role: Under supervision of Mr. Cychosz, I am the only developer involving in nanoWind development and I developed a working concept of HUBpresenter.
Introduction:
nanoWind is a Microsoft Office 2007 plugin designed to generate contents for HUBpresenter automatically from Final Cut XML, PowerPoint voice-narration or Adobe Presenter Project.
HUBpresenter is a HTML5 online presentation player.
Preview (HUBpresenter playing a seminar about nanoWind):
(Click Here to view the presentation)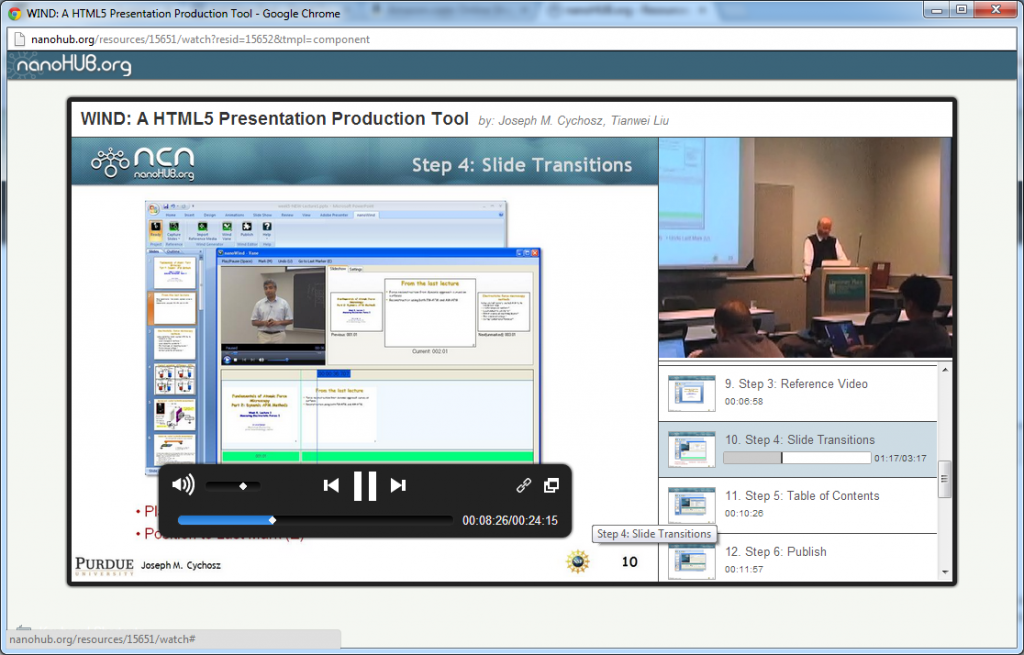 Project URL:
http://nanohub.org/resources/13220
Mr. Cychosz's seminar about this project at HUBbub 2012 conference: